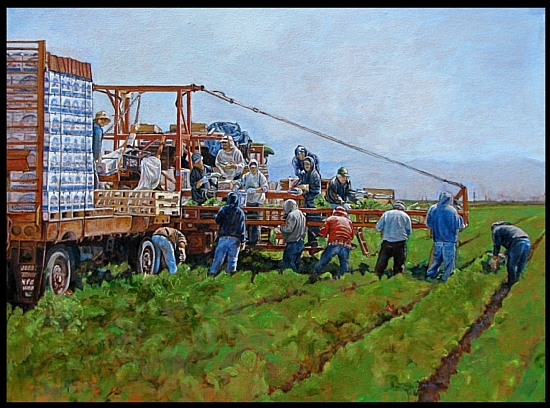 Farm Workers of the Central Coast
Painting is a chosen way to communicate inner feelings, thoughts and responses to the world around us. The expressiveness I find in depicting the farm workers, attempts to capture the dignity of the work as well as the character and humanity of the workers by offering a glimpse into their day-to-day activities. Whether in a captured moment of mirth as in Los Amigos, the focused attention of the men in Teamwork, or the choreography of the assembly teams as in Romaine Crew, we see the real human side of the agricultural industry.

See this series and others via "The Work" tab at the right.